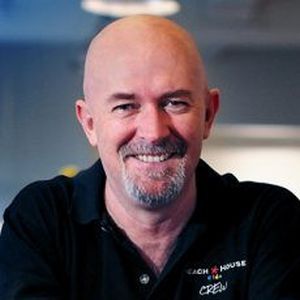 Sean Masterson is an Australian puppeteer who performed on Farscape as part of the teams for Pilot (later taking over as lead puppeteer[1]) and Rygel. He also supplied puppetry and voice for Rovhu's pilot in "Eat Me." He went on to puppeteer Louisa on the Jim Henson Company non-Muppet puppet series Five Minutes More. On the Creature Shop children's series Me and My Monsters, Masterson was the secondary puppeteer for Haggis for the first six episodes, before taking over as the primary puppeteer (but not voice) for Norman.
Masterson also puppeteered on The Ferals and Babe: Pig in the City. He is creative director of Beach House Pictures' kids division.
Sources
↑ Snurcher's Guide - Chat transcript with Pilot, [[Lani John Tupo, and Sean Masterson. Scifi.com. July 13, 2000
Community content is available under
CC-BY-SA
unless otherwise noted.