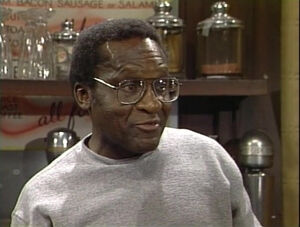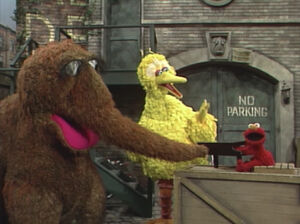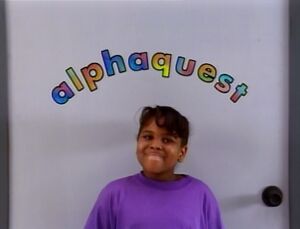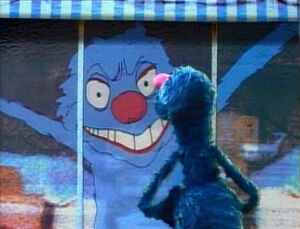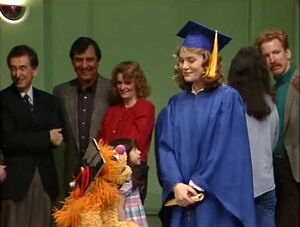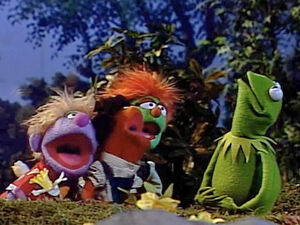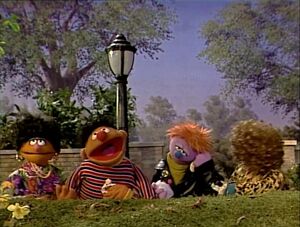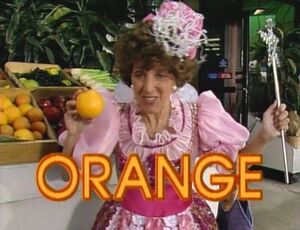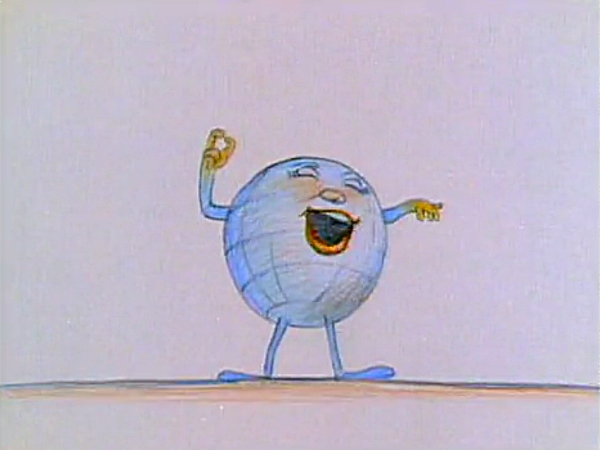 Sesame Street Season 21 aired from November 13, 1989, to May 11, 1990.
Overview
The curriculum for Season 21 focuses on environmentalism and is "to teach appreciation of nature." Viewers will also become familiar with recycling from two types of collections - curb service and a recycling center. Sesame Street will also increase teaching numbers from 1 to 40 instead of the original 1 to 10.[1]
Season 21 welcomes new human characters to the cast. Hooper's Store got a new owner, Mr. Handford, played by Leonard Jackson in this season and David L. Smyrl in subsequent seasons. Another human character, Mike, a friend of Gina's who made a few appearances the previous season, becomes a regular this season as a part-time worker at the Fix-It Shop and one of Gordon's students at school.
Episodes
Episodes 2616 - 2745 (130 episodes)
Notes
This was Jim Henson's final season. His final day in the studio was November 21, 1989, where he recorded three musical segments - "Don't Throw That Trash on the Ground," "I Wonder 'Bout the World Above Up There" and "The Bird Family."[2] The 21st season finale aired on Friday, May 11, 1990, five days before Henson passed away. Jim Henson, however, continued to be credited on the show until 2001, when Season 32 ended.
This season features the earliest appearance of Savion (played by Savion Glover), who would become a regular cast member the following season and through Season 26.
This is the first season since Season 2 where Fran Brill is credited as a Muppet performer.
Cast
Characters
Muppets

Alice Snuffleupagus, The Amazing Mumford, Anything Muppets, Athena, Barkley, Benny Rabbit, Bert, Biff, The Big Bad Wolf, Big Bird, Big Jeffie, Bruno the Trashman, Buster the Horse, Caroline, The Cereal Girl, Chip and Dip, Clementine, Cookie Monster, Count von Count, Countess von Backwards, Dingers, Don Music, Dr. Kvetch, Elmo, Ernie, Flo Bear, Fluffy, Forgetful Jones, Gilbert and Sullivan, Gladys the Cow, Grover, Grundgetta, Guy Smiley, Helena, Herry Monster, Honkers, Hoots the Owl, Irvine, Mr. Johnson, Juliet, Kermit the Forg, Kermit the Frog, Little Bird, Little Chrissy and the Alphabeats, Little Jerry and the Monotones, The Martians, Merry Monster, Meryl Sheep, Baby Natasha, Old MacDonald, Oscar the Grouch, Otto, Placido Flamingo, Prairie Dawn, Preposterous, Preston Rabbit, Professor D. Rabbit, Roosevelt Franklin, Ruby, The Shagri-Las, Shelley the Turtle, Sherlock Hemlock, Simon Soundman, Slimey, Mr. Snuffleupagus, Sonny Friendly, Sully, Telly Monster, Twiddlebugs, Two-Headed Monster, Tyrone and Gus, Velma, Vincent Twice, Watson, Wolfgang the Seal, Worby
Credits
Executive Producer: Dulcy Singer
Producer: Lisa Simon
Directors: Jon Stone, Ted May, Emily Squires, Lisa Simon
Head Writer: Norman Stiles
Writers: Judy Freudberg, Cathi Rosenberg-Turow, Nancy Sans, Tony Geiss, Luis Santeiro, Jeff Moss, Sara Compton, Belinda Ward, John Weidman, Josh Selig, Emily Perl Kingsley, David Korr, Sonia Manzano, Mark Saltzman, Jon Stone, Lou Berger (uncredited)
Supervising Film Producer: Edith Zornow
Coordinating Producer: Arlene Sherman
Muppets, Costumes, Props: Caroly Wilcox, with Kermit Love, Connie Peterson, Paul Hartis, Barry Link, Peter MacKennan, Stephan Rotondaro, Mark Zeszotek
Music Coordinator: Danny Epstein
Conductor / Associate Music Director: Dave Conner
Special Songs: Chris Cerf, Jeff Moss, Tony Geiss, Stephen Lawrence, Cheryl Hardwick, Sara Durkee, Paul Jacobs, Alan Menken, Dave Conner
Production Supervisor: Frieda Lipp
Editing Supervisor: Robert J. Emerick
Associate Directors: Ted May, Eulogio Ortiz Jr., Craig Bigelow, Gordon McClelland, Arlene Sherman, Robert J. Emerick, Cher Jung, Diane P. Mitchell
Production Designer: Victor DiNapoli
Costume Designer: Bill Kellard
Graphic Artist: Mike Pantuso
Set Decorator: Nat Mongioi
Associate Art Director: Bob Phillips
Production Stage Managers: Chet O'Brien, Ric E. Anderson
Stage Managers: Mortimer J. O'Brien, Hank Smith
Curriculum Coordinator: Diane Mitchell
Production Assistants: Cher Jung, Paul Lacy, Martha O'Connor, Leslie Brothers, Tim Carter, Walter Jacob
Assistant to the Producers: Danette DeSena, Carol D. Mayes
Script Coordinator: Thelma Moses
Children's Casting: Gabrielle Howard
Unit Manager: Eleanor McIntosh
Technical Director: Ralph Mensch
Lighting Director: Bill Berner, Jim Tetlow
Sound Effects: Dick Maitland
Audio: Blake Norton, Tim Lester
Video: Martins Gaujenieks, Susan Noll
Cameras: Frank Biondo, Dave Driscoll
Videotape Editor: Evamarie Keller
Electronic Maintenance: Rolf Wahl
Make-Up: Lee Halls
Hair Stylist: Karen Specht
Wardrobe: Grisha Mynova
Director of Research: Valeria Lovelace, Ph.D.
Curriculum Specialist: Margarita Perez
Vice President for Research: Keith Mielke, Ph.D.
Chairman, Board of Advisors: Gerald Lesser, Ph.D.
Facilities by Unitel Video, Inc.
Sources