Sesame Street
Premiere
January 16, 2016 (4601)
Finale
September 3, 2016[1]
Episodes
35
This article is about an upcoming project, product, or production.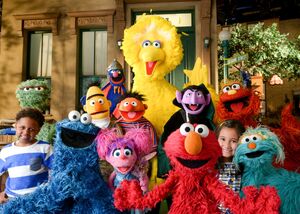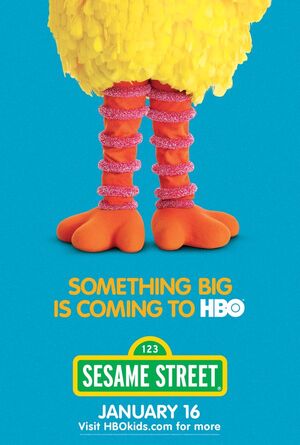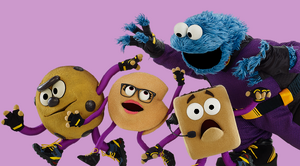 Sesame Street's 46th season will debut HBO on January 16, 2016.
Season overview
The show's focus this season tightens in on certain, select characters:
"

The cast of Muppets, which has mushroomed over the decades, will be pared down to focus on a core six: Elmo, Cookie Monster, Abby Cadabby, Grover, Big Bird and Oscar. The others will still be on the show, but the core cast will be the daily focus.[2]

"
The season also marks the show's move to a new channel. The episodes will debut first-run on HBO and will air on PBS following a nine-month window.[3] The season also introduces a shortened, half-hour format, completely dropping the hour-long run time.
Following the retirement of Fran Brill the previous fall, Stephanie D'Abruzzo will take over over the role of Prairie Dawn and Jennifer Barnhart is cast as Zoe. Sonia Manzano will also not be returning this season to play Maria.[4] Joining the cast is a new recurring human character named Nina, played by actress Suki Lopez.
The season replaces the "Cookie's Crumby Pictures" segment with a new Cookie Monster-centric format, "Smart Cookies." New editions of "Elmo the Musical" will also debut. Also introduced are new opening and closing song sequences.
Set changes
The season introduces new changes to the set in an effort to get viewers to associate the Muppet characters with locals, as well as to modernize the look of the street.[5] Changes include:
Elmo's room is now located in the first floor cornerstone of 123 Sesame Street.
Cookie Monster takes up new residence above Hooper's Store, which is given complete facelift to resemble its initial design.
Big Bird's nest area is no longer hidden by used construction doors and is now sitting within a small tree.
Oscar's trash can is relocated to the front of 123 Sesame Street. Oscar is also given the ability to appear from trashcans around the street.
An expanded garden area is added in the arbor, maintained by Abby Cadabby.
Other additions include a community center in the carriage house (with rooftop sitting area) and a Newsstand.
The changes were designed by David Gallo.[5] The new set elements were constructed by Showman Fabricators and Gotham Scenic (who built Oscar's new enclosure, the newsstand and Big Bird's nest).[6]
Production
Initial elements for the season were taped in early February 2015, with primary filming taking place from April 14[7] to June 5.[8] Word of the Day and other celebrity segments began filming in Los Angeles the week of March 30, 2015.[9]
The season marks the first use of a StediCam in studio for the show.[10]
Episodes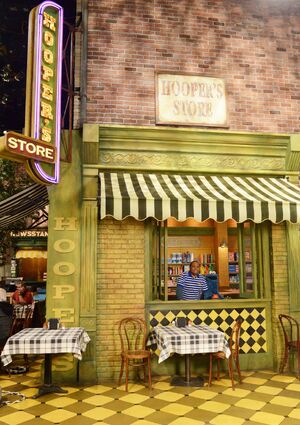 Episodes 4501 - 4535 (35 episodes)
Airing
Episodes will first air on HBO in 2016. The season will debut on Saturday, January 16, 2016; two new episodes (4601 and 4605) will air back-to-back at 9:00AM ET/PT. In the subsequent weeks, a new episode will air on a Saturday at 9AM, followed by a repeat at 9:30. A new episodes will debut each Saturday morning for 35 weeks, running from January 16th until the end of the season on September 3rd. Episodes will be simulcast in Spanish on HBO Latino, and new and library episodes will air at 8AM each weekday on HBO Family. The final episode of the season (4627) will be broadcast on September 3, 2016.
Episodes will air out of production order and broadcast order will not follow the episodic number sequence. Many times the changes in order is to allow seasonal or holiday themed episodes to air in a more fitting time of the year. The final production episode of the season (Episode 4635) will air on February 13th, whereas the final episode to actually air will be Episode 4627 on September 3rd.
The show will continue to air on PBS as well, but episodes from Season 46 won't reach public broadcasting outlets until the fall of 2016.
Guest stars
Celebrity guests for the season will include Fifth Harmony, Gwen Stefani, Gina Rodriguez, Tracee Ellis Ross, Ne-Yo, Sara Bareilles, Aloe Blacc, Nick Jonas, Alan Cumming, and Pharrell.
Gallery
Sources
External links
Community content is available under
CC-BY-SA
unless otherwise noted.