This article is about an upcoming project, product, or production.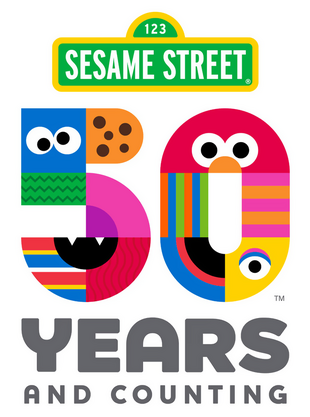 Sesame Street's 50th season will premiere on HBO on November 16, 2019. The season premiere was preceded by a primetime special celebrating the show's 50th anniversary a week earlier.
Season overview
The season's main curricular focus is "the power of possibilities, empowering kids to take safe risks and learn from their mistakes."[1] The season features a new recurring segment, "Big Bird's Road Trip," showing Big Bird making new friends across the United States.
The season also introduces a new human child character, Charlie, as portrayed by Violet Tinnirello.
This will be the last season to air on HBO. For Season 51, the series will move to HBO Max, with first-run episodes premiering on a video streaming service for the first time, while continuing to air on PBS at a later date.[2]
Production
Filming of episodes began on October 15, 2018.[3] Production wrapped on December 14, 2018.[4]
Caroll Spinney's final vocal performances as Big Bird and Oscar were recorded for this season.[5]
Celebrities
Several celebrities visited the set during production of season 50, some of whom will feature as guest stars. Celebrities who visited the set during production of the season include Michael Che, Misty Copeland, Dave Grohl, Bindi and Robert Irwin, Chloe Kim, Maren Morris, Charlie Puth, Thomas Rhett, and Chrissy Teigen.
Episodes
Episode 5001 - Big Bird Across America
Episode 5002 - The Great Sesame Cook-Off
Episode 5003 - Pigs for Another Day
Episode 5004 - Getting Dressed
Episode 5005 - A Dog and a Song
Episode 5006
Episode 5007 - Grouch University
Episode 5008
Episode 5009
Episode 5010
Episode 5011 - The Great Fruit Strike
Episode 5012 - Elmo's Good Luck Charm
Episode 5013 - New Neighbor on Sesame Street
Episode 5014 - Let's Draw!
Episode 5015
Episode 5016
Episode 5017
Episode 5018
Episode 5019
Episode 5020
Episode 5021 - The Fluffster Kerfuffle
Episode 5022
Episode 5023 - Zoe Breaks Her Arm
Episode 5024
Episode 5025 - A Very Special Fiesta
Episode 5026
Episode 5027
Episode 5028
Episode 5029 - The Treasure of Yucky Mama
Episode 5030
Episode 5031
Episode 5032
Episode 5033
Episode 5034 - Fourth of July
Episode 5035 - Let's Go Camping
Sources
See also
External links
Community content is available under
CC-BY-SA
unless otherwise noted.