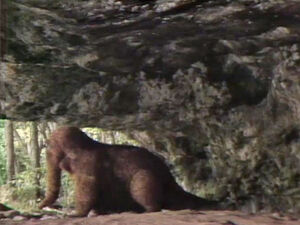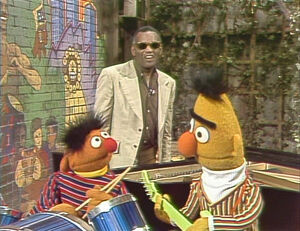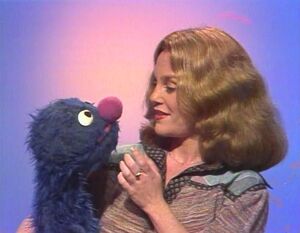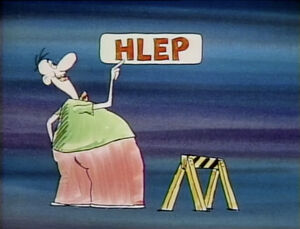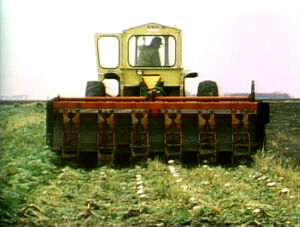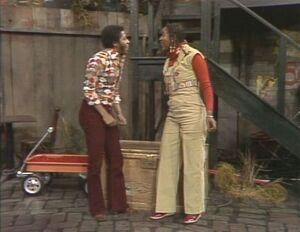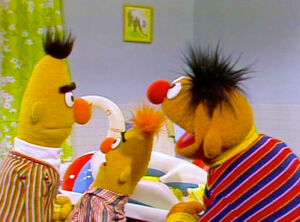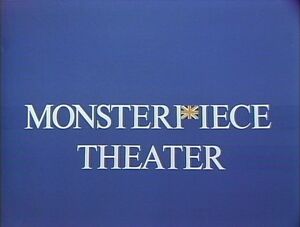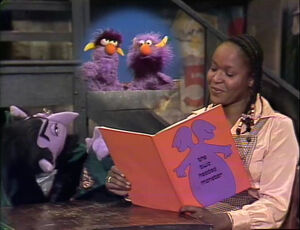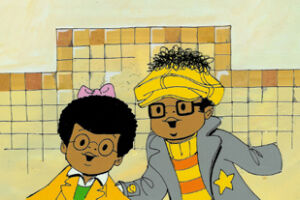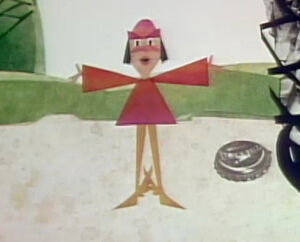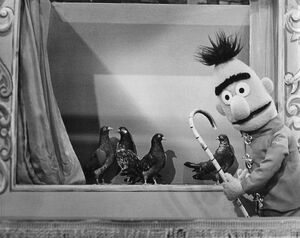 Sesame Street Season 9 aired from November 28, 1977 to May 26, 1978.
Overview
This season will focus on cultural diversity as the cast visits Buffy Sainte-Marie at her home on the island of Kauai of Hawaii. Jon Stone said, "Going to Hawaii was very good for us because it is a multi-ethnic society and one that provides an ocean-oriented milieu that we have never had on the series."[1] Three of the children who participated in the Hawaii shows are direct descendants of King Kaumualii, and two are descendants of King Kamehameha.[2]
The curriculum will also emphasis on higher-order reading skills, such as verbal blending and letter sounds. In addition, this season will introduce basic principles of health and nutrition, dental care, personal hygiene, pre-science, and the environment.
Episodes 1177 and 1184 feature the first appearances of a full-bodied Muppet dog, then named "Woof Woof." In the premiere episode of next season, the cast decides to rename him "Barkley." The dog was originally performed by Toby Towson.
The season also introduces a batch of new, recurring animated segments - Billy Jo Jive, Thelma Thumb, He, She and It, and the Sign Sounds cartoon series.
Episodes
Episodes 1056 - 1185 (130 episodes)
Notes
This is Sam Pottle's final season as music director. Pottle passed away shortly after this season finished airing.
Cast
Jim Henson's Muppets
Caroll Spinney, Frank Oz, Jerry Nelson, Richard Hunt (Uncredited: Fran Brill, Peter Friedman, Olga Felgemacher, Bob Payne, Toby Towson)
Characters
Muppets
The Amazing Mumford, Bert, Biff, Big Bird, Brad, Bruce, Cookie Monster, Count von Count, Don Music, Ernie, Farley, Fred the Wonder Horse, Georgie, Gladys the Cow, Grover, Guy Smiley, Harvey Monster, Herry Monster, Mr. Johnson, Kermit the Frog, Little Chrissy and the Alphabeats, Maurice Monster, Oscar the Grouch, Prairie Dawn, Rodeo Rosie, Same Sound Brown, Simon Soundman, Slimey, Mr. Snuffleupagus, Sully, Two-Headed Monster, Woof Woof
Credits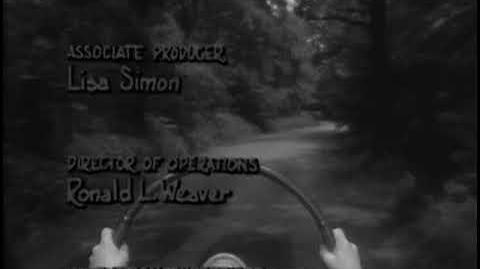 Executive Producer: Jon Stone
Producers: Dulcy Singer, Al Hyslop[3]
Directors: Jon Stone, Bob Schwarz, Jimmy Baylor
Writers: Judy Freudberg, Ray Sipherd, Emily Perl Kingsley, David Korr, Tony Geiss, Sara Compton
Music Director: Sam Pottle
Original Muppets by: Donald Sahlin, Kermit Love
Current Muppets by: Caroly Wilcox, John Lovelady
Supervising Film Producer: Edith Zornow
Associate Producer: Lisa Simon
Director of Operations: Ronald L. Weaver
Production Supervisors: Frieda Lipp, Robert M. Dahl
Music Coordinator: Danny Epstein
Post Production Supervisor / 2nd Unit Director: Ozzie Alfonso
Associate Director: Emily Squires
Assistant to the Producer: Amy Hutchings
Production Assistants: Selvin Evans, Joseph Catalano, Charles Gibson, Diane Mitchell, Thelma Moses, Mercedes Polanco
Production Secretary: Sharen Gay
Art Director: Alan J. Compton
Production Stage Manager: Chet O'Brien
Stage Managers: Jimmy Baylor, Mortimer J. O'Brien
Set Decorator: Nat Mongioi
Costume Designer: Bill Kellard, Domingo Rodriguez
Graphic Artist: Gerri Brioso
Senior Scenic Artist: Victor DiNapoli
Film Editor: Mike Breddan
Technical Advisor: Walt Rauffer
Unit Manager: Glenda Jones
Technical Director: Ralph Mensch
Lighting Directors: George Riesenberger, Dick Weiss, Tony DiGirolamo
Sound Effects: Dick Maitland, Roy Carch
Audio: Jay Judell, Blake Norton, Mike Shoskes
Video: Bryan Keen
Videotape Editors: Vincent Sims, Jack Langan
Make-Up: Mickey Scott
Hair Stylist: Mickey Lawrence
Wardrobe: Grisha Mynova
Curriculum Coordinator: Robert Emerick
Vice President of Research: Edward L. Palmer, Ph.D.
Associate Director of Research: Lewis Bernstein
Chairman, Board of Advisors: Gerald Lesser, Ph.D.
Creative Consultant: Jon Stone
Vice President for Production: David D. Connell
Recorded at Reeves Teletape 81 St. Studio
Remote and Video Facilities by Compact Video Systems, Inc. (1095)
Sources
Community content is available under
CC-BY-SA
unless otherwise noted.