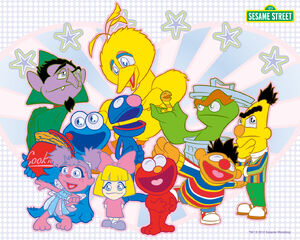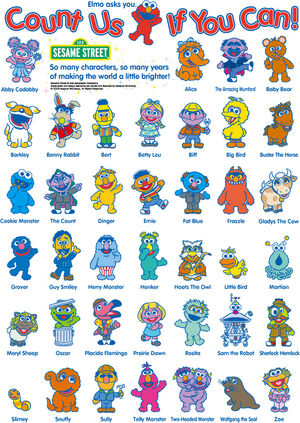 From 2004 up until 2008, Sesame-Street.jp was the official home base for the Japanese co-production of Sesame Street. From 2008 onwards, it is now devoted to the American Sesame Street, yet despite this, the site had not been redesigned until September of 2009.
As of October 2009, the website explores not just the American Sesame Street, but also on Sesame Workshop and areas it is working on. Also on the site are games from the Sesame Street website and new coloring pages and wallpapers. To celebrate Sesame Street's 40th anniversary, the site had cartoons of different characters from the series, each day from October 1 to November 10, 2009.
In late-2016, a new website - Sesamestreetjapan.org was registered, originally as a redirect to Sesame-street.jp. It eventually became the website's new home in 2019. As of 2021, the "Sesame-street.jp" domain no longer exists.
Features
Past features included on Sesame-Street.jp include:
My Sesame, a members area
Wallpapers, coloring pages and a monthly art contest
An online store which also included items from America, and had a special column featuring two illustrated Muppets: a green bird named Jake and a purple frog named Yujin, giving a brief history and behind the scenes information on the American Sesame Street).
An Eco Kids Project, with an illustration of Oscar the Grouch and Slimey by Lily Frankey as its logo. It encourages local clean-ups, for which they will provide free garbage bags, and fund "clean-reduction activities" with profits from its t-shirt sales. It was launched in August 2008. They were promoted heavily that December at a Tokyo Big Sight located environmental conference, "Eco-Products 2008". [1]
Comic strip
Throughout 2010 the site featured an exclusive, short 4-koma (four panel) comic strip focusing on Super Grover and Elmo as "Monsters in Capes," with a new strip appearing monthly in the blog's ad-space. A mouse-over would change the strip's language from English to Japanese.
Mobile site
SSPJ also runs sesame-fan.net or Sesame٭Mobile, a site for mobile phone wallpapers.
External links