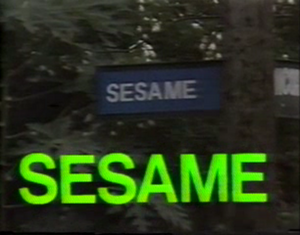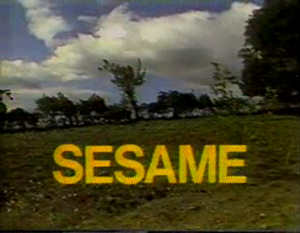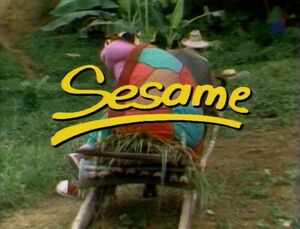 Sesame! was the Filipino co-production of Sesame Street. It was broadcast in the Philippines, in the Tagalog language, for one season in 1983.
The local Muppets were Pong Pagong, a giant turtle and Kiko Matsing, a monkey.
Each show required scripts for ten segments of varying duration – from fifteen seconds to three minutes – with at least three segments written for the two Muppets and six adult characters who lived on a Sesame-like street. The other seven segments were written for other formats, such as light-action film, limbo and animation. The ten scripts per show were each pre-assigned a specific "goal" by the research team so that in every show, the whole person of the child was addressed—the physical, the intellectual, the emotional, the social, and the child's relationship to home, neighborhood, and environment.
The show proved to be unpopular. Barely a year and a half after Sesame! went on the air, lack of finances on the part of the Philippine government which was shelling out half the budget on a 50/50 arrangement with Children's Television Workshop, caused its closure.
The Philippine Children's Television Foundation, Inc., formed by the same Filipino production team that worked on Sesame!, produced a more successful follow-up, Batibot, without the cooperation of the Children's Television Workshop. The program went on to win several awards, including the Prix Jeunesse in Germany. Batibot in Filipino means "small, but strong and robust".
As Sesame!, the program used both English and Filipino as the media of communication, but after evolving into Batibot, the show became a completely Filipino language children's educational show. Kiko and Pong crossed over to the new show, but were eventually written off due to licensing issues with former partner CTW. During this time, the Philippine production team launched a PR campaign for Ten Million Signatures for Pong to be allowed to stay on Batibot.
Credits
Executive Producer: Lyca Benitez-Brown
Line Producer: Vivian Recio
CTW Senior Producer: Tippi Fortune
Research and Curriculum Coordinator: Feny de los Angeles
Head Writer: Angie Santiago
Art Department: Rodel Cruz
Sources
See also
Community content is available under
CC-BY-SA
unless otherwise noted.