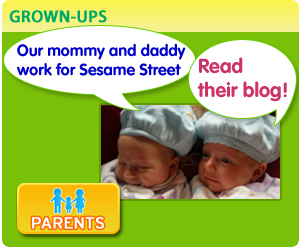 Sesame Family Robinson was an official Sesame Workshop parenting blog on Sesamestreet.org, run by Sesame Street puppeteer Martin P. Robinson and his wife and Sesame Street writer Annie Evans from 2009 to 2012. The blog chronicled their lives since shortly before the birth of their twins, Lyra and Ripley. Evans wrote the text while Robinson made short films for the blog (although he had on occasion posted on the blog).
Besides coverage of everyday, personal family life as well as first-hand behind-the-scenes Sesame event reports, the blog also features several investigative and humorous status reports by Robinson's character, Telly Monster.
The Telly puppet featured in the videos was last used on Sesame Street in 2000.[1]
Nadine Zylstra, Assistant Vice President, Programming, and Digital Media at Sesame Workshop, had approached the couple about chronicling their lives through the blog. She says:
"The blog gives you such an insight into Sesame Street -- a real behind-the-scenes look, but in an interesting way because they're parents. So not only are you behind the scenes, but you're behind the scenes at the Emmys while she's breastfeeding her twins. So it feels special. It feels like a point of view that moms would be interested in. The other thing is that Marty and Annie are enthralling. They offer this unique point of view. They're quite eccentric.[2]"
In late 2010, the blog spilled over to YouTube, as Baby Sports. The blog was last updated on June 24, 2012. The blog was removed in June 17, 2016 following Sesamestreet.org's redesign.
Videos
On YouTube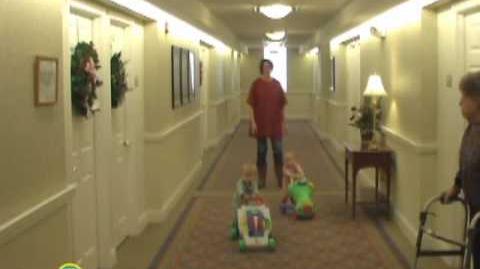 Behind the scenes footage
Sources
External link