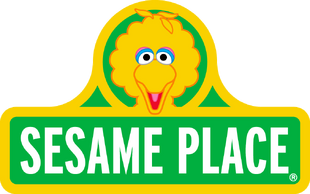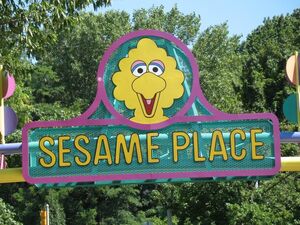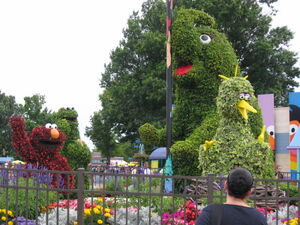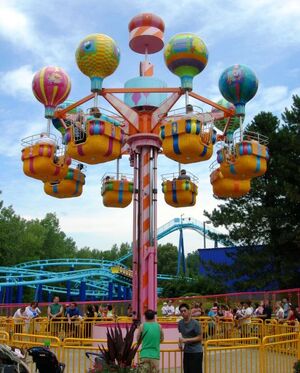 Sesame Place is the official Sesame Street theme park located at 100 Sesame Road in Langhorne, Pennsylvania. First opening in 1980, the park is operated by SeaWorld Parks & Entertainment and is developed in cooperation with Sesame Workshop. The 16-acre park consists of water attractions, rides, shows and interactive entertainment, along with walk-around versions of the Sesame Street Muppets. Special events, including appearances by the Sesame Street cast, are held at the park as well.
History
Currently the park encompasses 16 acres, employs a staff of over 1,500 and is home to more than 30 rides, shows and attractions. However, the park began in 1980 as a small 3-acre theme park with just over 100 staff and very little attractions. The original park featured play areas and large computer labs where visitors could play educational video games and use basic art programs. Walk-around characters would not appear until years later.
Robert J. Caruso, executive vice president and general manager of Sesame Place, was quoted in 2005, saying:
"

It was important for us to understand the trends of the theme park industry and introduce innovative additions that reflected the Sesame Street brand. When Sesame Place first opened there were no water rides. Sesame Neighborhood, the replica of Sesame Street, was only a concept. Even the characters weren't here until three years later. In fact, I remember Grover making a grand entrance by helicopter!

"
Sesame Place added Sesame Neighborhood, a replica of Sesame Street in 1988. The neighborhood is the nation's only fully functioning replica of the street.
Over the years, water rides were added to the park, the first being Slippery Slopes. The park grew as a water park, adding more than 15 water rides, slide, playgrounds and pools. A large and elaborate lazy river, called Big Bird's Rambling River, opened in 1990. Twiddlebug Land's Sky Splash, the park's biggest water slide, opened in 1995.
In 1997, the park began investing in more "dry" rides. Although the park had several playgrounds and stage shows, the park was primarily a water park. In 1998 the park opened Vapor Trail, a Super Grover-themed roller coaster. Big Bird's Balloon Race and Grover's World Twirl, two other dry rides were added in 2002. In 2006, the park opened Elmo's World, a new area themed around the Sesame Street segment of the same name. Elmo's World opened with three new rides.
"Neighborhood Street Party", a choreographed musical parade replaced "The Rock Around the Block Parade" in 2010. The parade is held twice a day at the park. Additionally, new live stage shows have been introduced repeatedly throughout the years; including the currently running "Elmo Rocks!", "Let's Play Together!", and "Elmo the Musical Live!". A new area, Cookie's Monster Land, opened in May 2014.
In May 2017, it was announced that a new Sesame Place theme park would open at a currently undecided location by 2021.[1]
Walk-around characters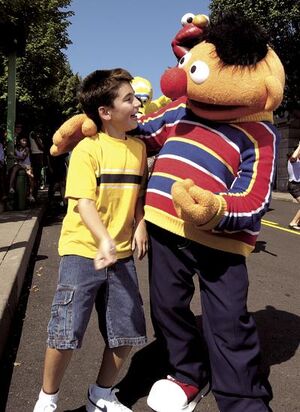 The park is home to 17 characters from Sesame Street who wander around the park greeting guests in addition to appearing in shows and parades. Occasionally the characters sport different outfits and attire depending on the occasion, including formalwear, beachwear, safari attire, hipster threads or just their traditional garb.
Regular characters
Discontinued characters:
Notes
Local Boy Scout council, Bucks County Council, issued a Sesame Place council strip as part of their uniform in honor of the area landmark. Several variations of this council strip and an Order of the Arrow lodge patch were also created for the 2005 National Boy Scout Jamboree.
An episode of reality show Jon and Kate Plus 8 was filmed at the park, as was an episode of Dinner Impossible.[4]
A series of videos featuring Ernie, Bert and Grover were produced for and shown in the park in 1980. Some of these clips were subsequently used as Muppet inserts on international co-productions, including Barrio Sésamo and Iftah Ya Simsim.
See also
Sources
External links