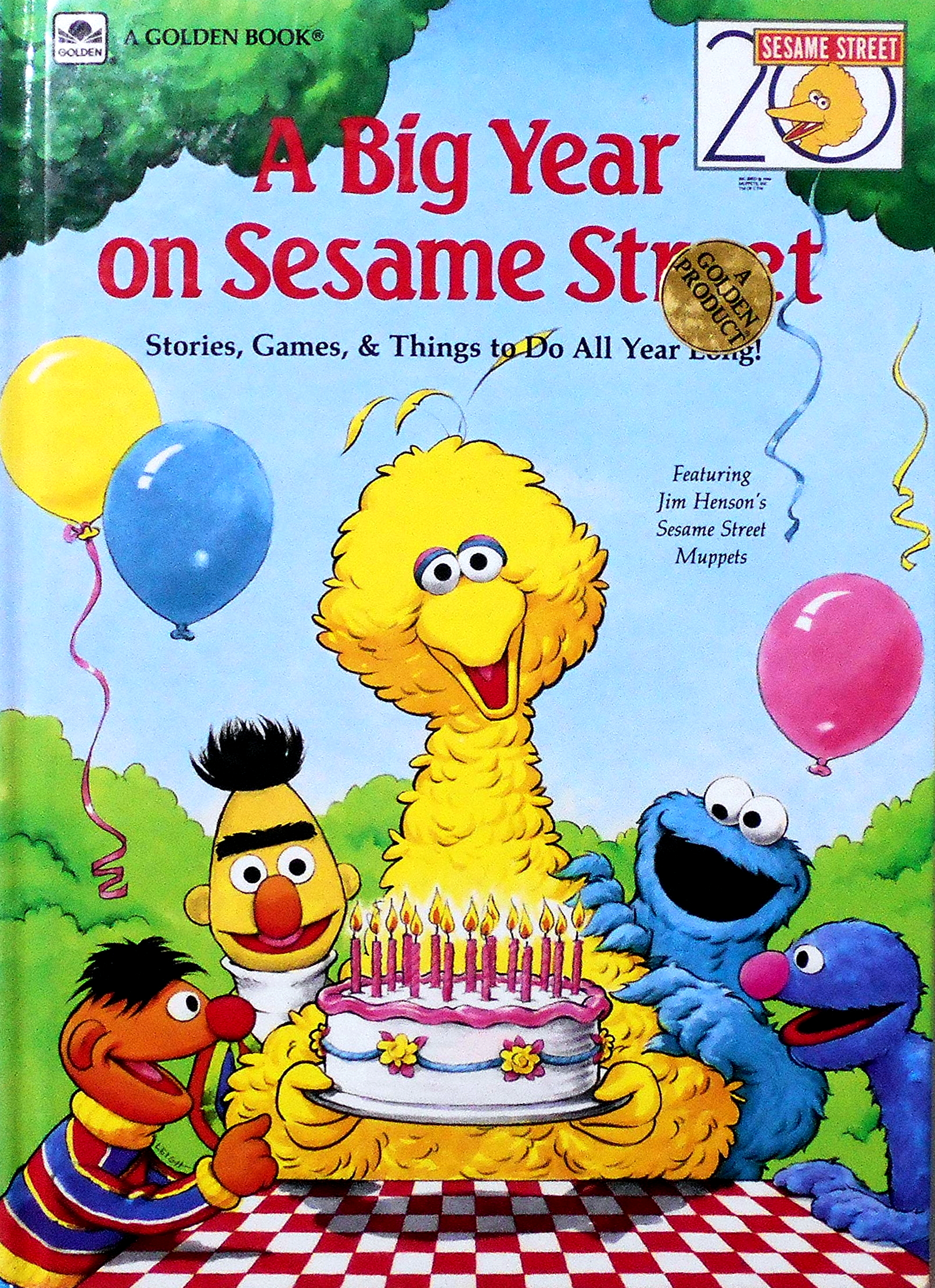 Sesame Seasons is a 64-page book with stories, recipes and activities that celebrate holidays and seasons throughout the year. The Sesame Street gang enjoy such seasonal diversions as groundhog watching, Easter egg hunts and the Twiddlebug Flower Dance of spring, counting fireworks in July, dressing up as a cookie for Halloween, using Cookie Monster as a Thanksgiving centerpiece, and eating snow mixed with frozen juice (from the kitchen of Betty Lou).
The anthology format and use of multiple illustrators (although all material was written by Linda Hayward) recalls the various Sesame Street Storybooks. Three photos of the cast of the time (including the Macy's Thanksgiving Day Parade float) are included.
It was reissued in 1989 under the title A Big Year on Sesame Street, with new cover art by Tom Leigh.
Contents
Characters
Community content is available under
CC-BY-SA
unless otherwise noted.