This article is about an upcoming project, product, or production.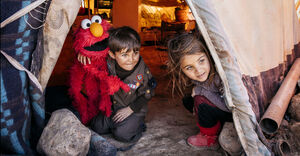 Sesame Seeds is a Sesame Workshop project to be created for Middle Eastern areas with populations of Syrian refugees. The project will consist of three main components in bringing education to the children of the refuge camps - home visitation and caregiving, the creation of learning centers and through mass media, where a new co-production of Sesame Street is intended to be shown.
Development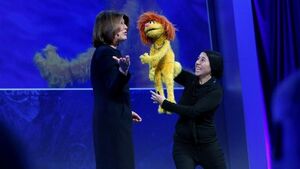 The project was created in partnership with the International Rescue Committee (IRC), where it competed in the MacArthur Foundation's first-ever "100&Change" competition for a one hundred million dollar grant. The organizations entered the competition in 2016 and out of over 800 applicants, they were named among the eight semi-finalists in February 2017.[1] By September, they were among the top five finalists.[2]
Sherrie Westin, Executive Vice President, Global Impact & Philanthropy at Sesame Workshop, presented the organization's plan for the project at the MacArthur Foundation's presentation on December 11, 2017, where she was briefly joined onstage by Tonton, of Jordan's Hikayat Simsim.
On December 20, 2017, it was announced that Sesame Workshop and the IRC were the winners of the competition, allowing the project to move forward.[3]
Sources
↑ "Sesame Street to help Syrian refugees", BBC News, December 20, 2017.
External links