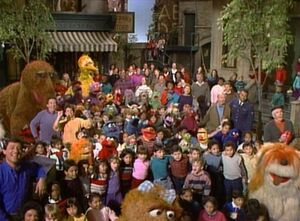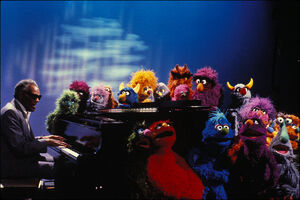 Sesame Street: 20 and Still Counting aired on NBC on April 7, 1989.
This one-hour special marks the 20th anniversary of Sesame Street, the ground-breaking educational children's series that has taught numbers and the alphabet, along with social and cultural concepts, to generations of preschoolers.
Hosted by Bill Cosby, the retrospective includes appearances by Muppet characters Big Bird, Grover, the Count, Kermit the Frog, and Bert and Ernie, as well as Sesame regulars Bob, Gordon, Susan, Maria, and Luis, and many others. Kermit the Frog and Jim Henson introduce the show.
The program illustrates the changing topics and techniques that have blended entertainment with education over the years, and features classic clips from past episodes as well as the recollections of those responsible for making the series a success and viewers who grew up watching the show.
Among the highlights are Ray Charles and a chorus of Muppet monsters singing "It's Not Easy Bein' Green" by Joe Raposo; a discussion between series creator Joan Ganz Cooney and Jim Henson; clips from international versions of the series; and famed tenor Placido Domingo performing with his Muppet counterpart, Placido Flamingo.
The special ends with a memoriam to Joe Raposo, who had died two months before its broadcast. For his last project with Jim Henson,[1] Raposo wrote two original songs, "What a Bird!" and "Look Through the Window." Additionally, Raposo's "Sesame Street Theme" opens the special, and "Sing" is performed by the entire cast as the finale.
The special filmed from December 9 to 11, 1988[1] and was initially conceived as an episode of The Jim Henson Hour,[2] which began to air the following week.
Releases
A DVD of the special was released in 2010 by Lions Gate Entertainment for the Jim Henson Company. (This special is one of the few Sesame Street projects directly produced by the Jim Henson Company, who retain the rights.) However, the DVD release omits the end credits. In 2013, the special was re-released on DVD and iTunes through Gaiam Vivendi Entertainment.
Cast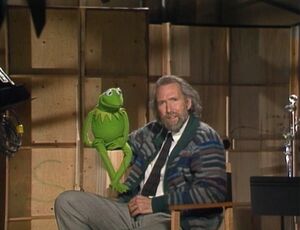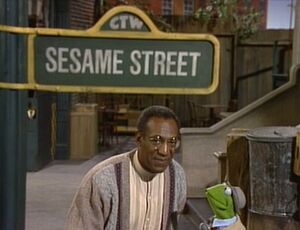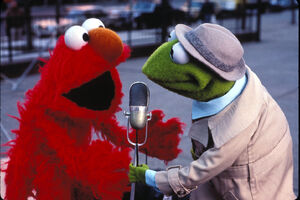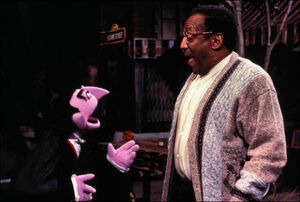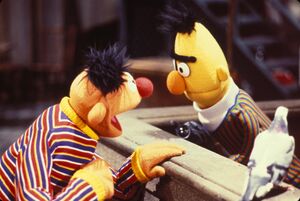 Muppet Characters
Background Characters
Credits
for the Children's Television Workshop
Sources
External links