Line 9:
Line 9:
 

==Segments==

 

==Segments==

 

#[[Episode 2485|Maria & Luis' Wedding]]

 

#[[Episode 2485|Maria & Luis' Wedding]]

−

#[[Season 20|Maria Tells Big Bird She's Pregnant]]

+

#[[Season 20|Maria Tells Big Bird She's Pregnant]]

 

#[[Episode 2615|Birth of Maria's Baby]]

 

#[[Episode 2615|Birth of Maria's Baby]]

 

#[[Keep Christmas with You (All Through the Year)|Keep Christmas with You]]

 

#[[Keep Christmas with You (All Through the Year)|Keep Christmas with You]]
---
Revision as of 14:28, 7 February 2018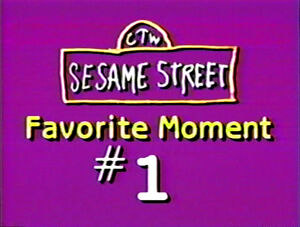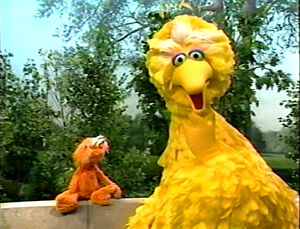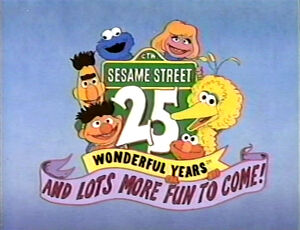 Sesame Street: 25 Favorite Moments are a series of Sesame Street interstitials produced in October 1993, commemorating the show's 25th anniversary. Twenty-five shorts were produced, featuring 25 clips from the show and framed by the same sequences.
In each short, Zoe asks Big Bird to play a game with her, where they each recall their favorite moment on Sesame Street. Big Bird's memories are shown in full-segment flashbacks. Afterward, Zoe claims she can't decide; all her memories are her favorites!
Segments
Community content is available under
CC-BY-SA
unless otherwise noted.