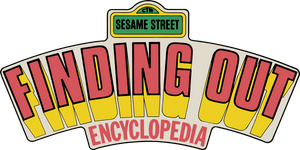 In 1982, Bay Books Inc. released a series of Sesame Street books called Sesame Street Finding Out Encyclopedia in Australia. These books were written by Richard Carlisle and others, with various illustrators. Each of these books features the Sesame Street Muppets having an expedition on each letter of the alphabet.
Books
International Releases
The books were translated in The Netherlands as Sesamstraat Letterboeken (Letter Books), as part of the 1986 Sesamstraat Kijk-, Lees- & Doe-Club book series by Lekturama. Since the translated alphabetized topics did not exactly match the number of pages of the separate Australian books, the different letters were spread out over different books. The Dutch series consisted of 12 books instead of 15, with some minor modifications to the contents (a few topics were left out and some letter title pages were modified to reflect the contents of the book). Like the other books in the Lekturama series, each volume also contained a story written by Sesamstraat actor Lex Goudsmit.
Community content is available under
CC-BY-SA
unless otherwise noted.