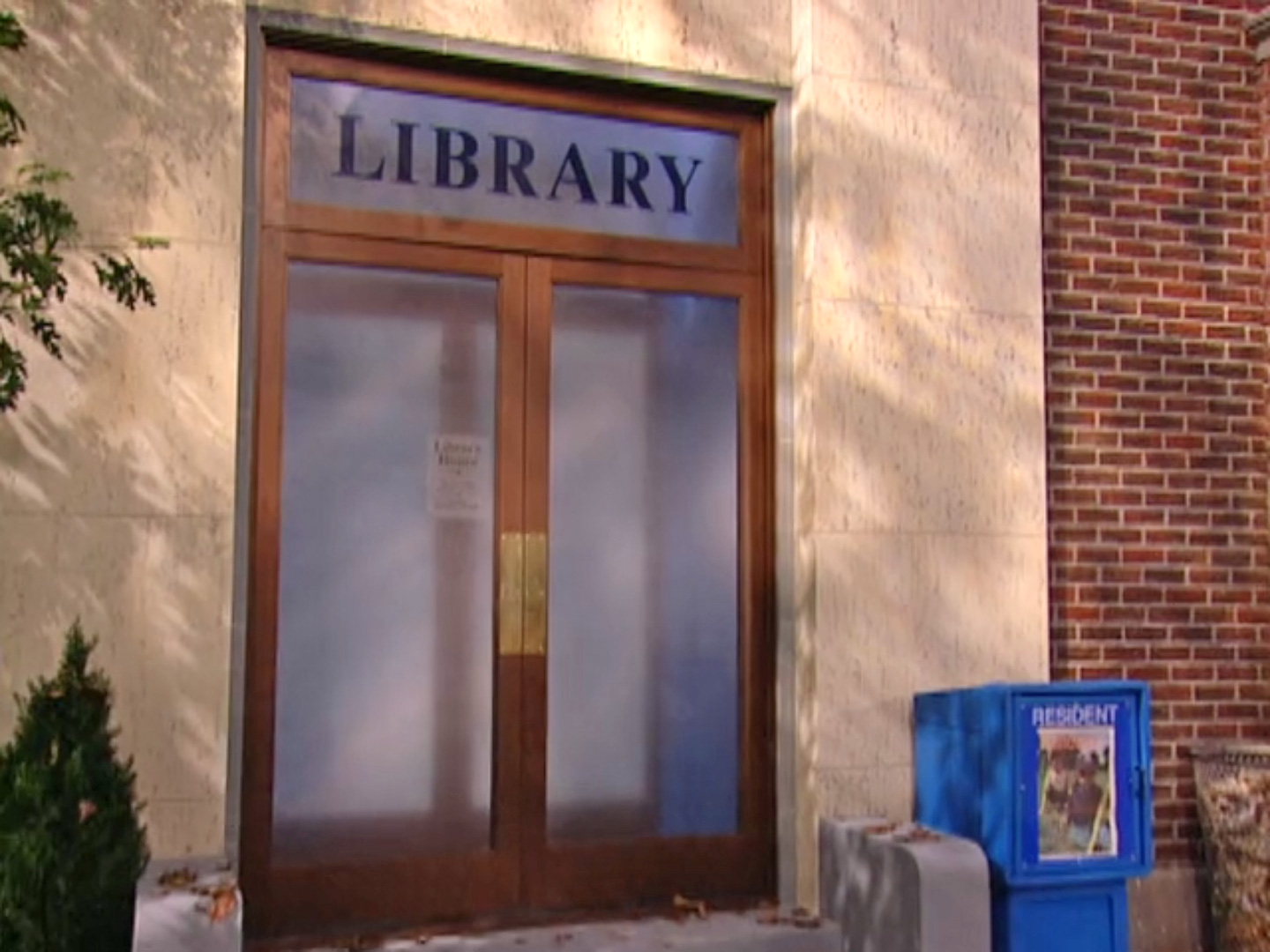 The Sesame Street Library is a common point of interest on Sesame Street, staffed by a number of Librarians. It was originally located next to Hooper's Store, in the spot that has since housed the Fix-It Shop and Mail It Shop. Known as the Lending Library, there were books both indoors and outdoors, and there was also a large children's section. All the residents of Sesame Street would come to borrow books. Maria worked there as a part-time job when she was still in school, while Grover would often come and help out.
Later, when the Fix It Shop came along, the library shifted to other locations in New York City, such as the one in which Linda worked, and libraries that were some distance from the street and required a certain amount of traveling, as seen in several books. Linda's assistants have included by Micki, Lisa, Tiko and Garbo Gorilla.
In Season 38, the library is located eight paces from the front of the Fix It Shop (Episode 4135) and was shown to be directly next to the Subway entrance in One World, One Sky: Big Bird's Adventure. Starting in season 39, that space was occupied by another shop.
In 2004, the Sesame Street Library was immortalized in board game form as the replacement for States Avenue in a Sesame Street edition of Monopoly.
Book appearances
See also
Community content is available under
CC-BY-SA
unless otherwise noted.