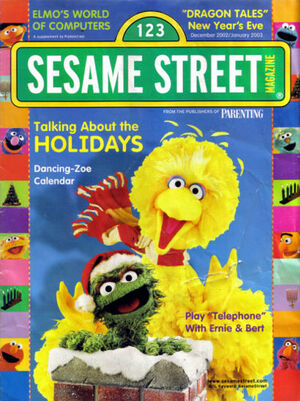 December 2002 and January 2003: Family communication is the focus for this holiday issue of the magazine. Ernie Kwiat, Joe Ewers, Lydia Monks, Stef de Reuver, David Dees, Joel Schick, Maya Gohill and Art Mawhinney provided illustrations for this issue. This issue also includes content from Sesame Street Sign Language ABC with Linda Bove.
Community content is available under
CC-BY-SA
unless otherwise noted.