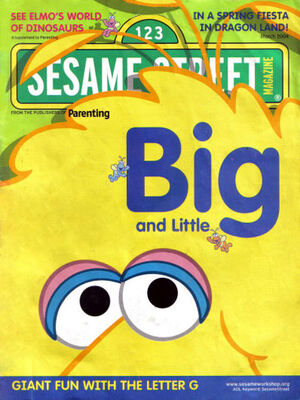 March 2004: "Sizing Things Up" is the theme for this issue of the magazine, which is designed to help reassure children of their value and importance in the world by helping them to feel big. Ernie Kwiat, Maggie Swanson, Mike Reed, Yuri Salzman, Joe Ewers, The Thompson Brothers, Tom Lynch, Bob Berry, and Colleen Pidel provided illustrations for this issue. This issue also includes content from Sesame Street Sign Language ABC with Linda Bove.
Community content is available under
CC-BY-SA
unless otherwise noted.