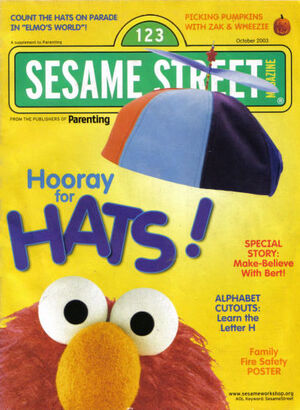 October 2003: Hooray for Hats! - an issue that celebrates hats of all kinds. The opening notes comment that parents/caregivers probably wear several "hats" throughout the day. Maggie Swanson, Joe Mathieu, Amy Vangsgard, Joe Ewers, Katherine Lucas, Bob Berry, Colleen Pidel, Bradley Rodriguez and Dagan Moriarty provided illustrations for this issue. This issue also includes content from Sesame Street Sign Language ABC with Linda Bove.
Community content is available under
CC-BY-SA
unless otherwise noted.