Sesame Street
Air date
July 1969
Sponsors
W, 3

This episode guide has been compiled from materials at the CTW Archives.

ⓘ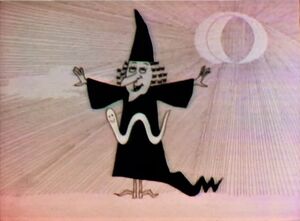 Film: You can clean anything!
Cartoon: Poor Solomon Grundy washes a different part of the left side of his body every day, but at the end of the week, "he's still half dirty!"
Film: Hands build things out of triangles and squares while off-screen kids' voices try to figure out what the constructions will be.