Sesame Street
Air date
July 1969

Sponsors
R, 2

This episode guide has been compiled from materials at the CTW Archives.

ⓘ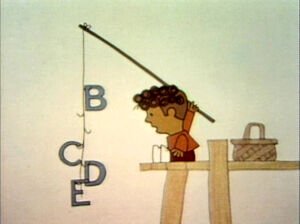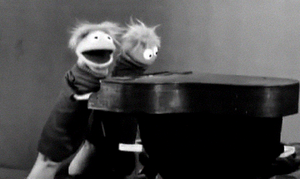 Cartoon: While fishing one day, a boy catches the letters of the alphabet. Frustrated at not having caught any fish to eat, he decides to use his catch for alphabet soup.
Cartoon: "Egg Chant": A girl skips rope as a boy sits with an egg on his knee. They recite an alphabet poem together. The egg hatches and a dancing lizard emerges.
Cartoon: "Story of R" -- A man and his dog play a film about the letter R, involving a robber who steals a rooster and escapes by rowboat. (shown thrice)
Muppet twins play the piano, which turns into a hungry monster.
Cartoon: "Count Up Elevator" -- An elevator operator stops at ten floors to pick up passengers, including a witch, a fireman, and a kangaroo. The tenth passenger, a mouse, causes the elevator to overload and explode.
Magician James Randi demonstrates "R" for "rabbit" by pulling a rabbit out of a hat.
Film: Counting 11 eggs and one cookie.