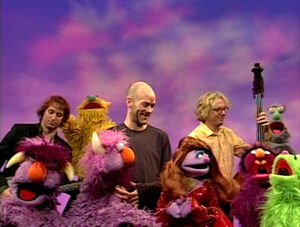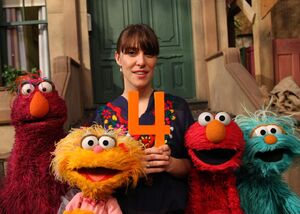 Sesame Street songs that are parodies of existing songs.
Celebrity Self-Performed Song Parodies
Throughout Sesame Street's long history, many celebrities and musicians have appeared and performed variations of their well-known songs with altered lyrics about educational content. These parodies usually feature the same music as the original song.
Sound-alike Song Spoofs
The show has spoofed popular-culture with spoofs of well-known songs. These sound-alike parodies feature original, albeit somewhat similar, music to the original (with the exceptions of "Share it Maybe" and "It's Hip to Be a Square", which used the original music).
Other Song Parodies
See also