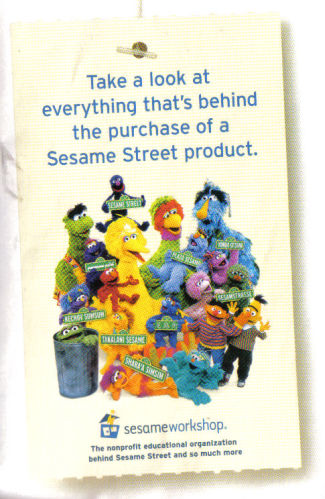 The Sesame Workshop Booklet was included in certain issues of Sesame Street Magazine. The front cover featured the caption "Take a look at everything that's behind the purchase of a Sesame Street product."
Inside the booklet are messages from characters from Sesame Street all over the world, including Elmo, Khokha (Alam Simsim), Zeliboba (Ulitsa Sezam), Moshe (Takalani Sesame), Abelardo (Plaza Sesamo) and Big Bird.
The booklet describes efforts in regards to such areas as literacy, cultural diversity and gender equity.
The booklet invites readers to visit http://www.sesameworkshop.org/booklet to fill out a survey. Visitors who responded received a free Sesame Street screensaver, but the survey is no longer available.