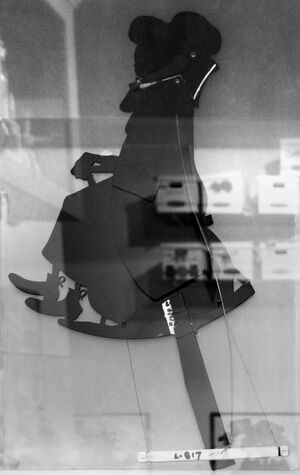 Shadow puppets are silhouetted figures performed in high contrast lighting to appear as though the subjects are moving shadows.
The Muppets have used shadow puppets occasionally:
Richard Bradshaw performed a shadow puppet segment in The Muppet Show episode 122 in which an ostrich, a mouse, and a hippopotamus each play on a slide, and cross a tight rope.
Nearly every episode of Bear in the Big Blue House featured a segment with Shadow (performed with a more traditional Muppet-style puppet) narrating shadow puppet plays written, designed, and performed by Jon Ludwig.
See also
Sources