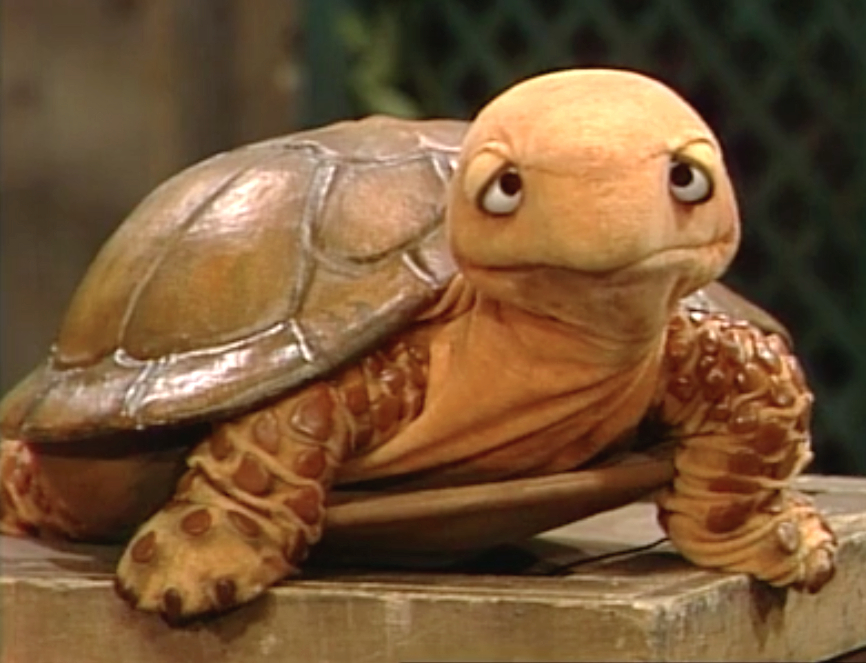 Shelley the Turtle appeared on Sesame Street primarily during the late 1980s and early 1990s. Shelley was a friendly but slow turtle.
He made an appearance in season 29, with the same voice but referred to in the dialogue only as "The Turtle," where he attempted to join the menagerie on Old MacDonald's farm. In 2012, he recently resurfaced, by name, on sesamestreet.org, appearing with Elmo in the days called "Mommy Time" and "Happy Homes for Animals Day," with a different performer.
The puppet later appeared with a new shell as Seymour.
Book Appearances