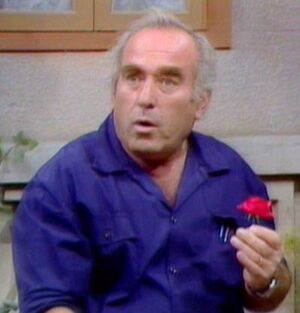 Shmuel Shiloh (1929-2011), sometimes credited as Shmuel Shilo or Shmuelik Shiloh, was an Israeli actor who played Shmuel on Rechov Sumsum from 1985 to 1987. He appeared in footage in the Shalom Sesame episode "Tel Aviv," interacting with Uncle Yuska.
Born in Poland, Shiloh was a child during World War II and was taken to a concentration camp. He later escaped and emigrated to Israel. He was active on the stage and in Israeli film and TV beginning in the 1980s, including co-productions such as Goodbye, New York (with Julie Hagerty), Double Edge (with Faye Dunaway and Makram Khoury), and The Little Traitor (with Theodore Bikel). His last credits included the 2011 film Footnote (with Shlomo Baraba) and a 2012 appearance on Hatufim (which became the US series Homeland).
External links
Community content is available under
CC-BY-SA
unless otherwise noted.