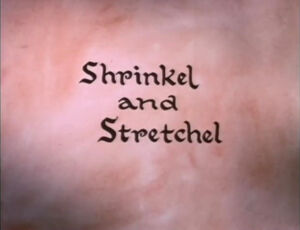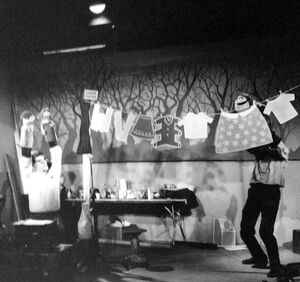 Shrinkel and Stretchel was an industrial film made for Pak-Nit products in 1965 which spoofs the Hansel and Gretel story. The film starred Billy and Sue as the RX Twins, and Taminella Grinderfall from the Tales of the Tinkerdee pilot as the witch.
Presented by Compax Corp., the total duration of the film clocks in at over two minutes and was filmed in color. A narrator tells the story, and in a spoof of the "Tom Swift" radio narrative style, provides interjections whenever a character speaks, e.g., "Said Shrinkel." The plot involves Shrinkel and his sister Stretchel, who have been lost for years in the woods only to come across a gingerbread house inhabited by a witch. Naturally, she instantly shoves them into an oven for dinner. But to her surprise, the two emerge unharmed as they reveal their true names: the "Pak-Nit RX Twins."
The product has a twin effect, as it prevents both shrinking and stretching to fabrics in the dryer. It would appear to the witch that our heroes are named simply as a front. The film concludes on a happy note, as the witch discovers that she too can benefit from shape control.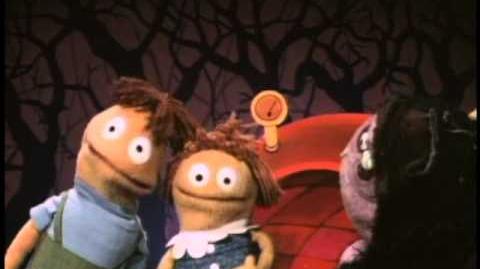 Credits
Cast:
See also