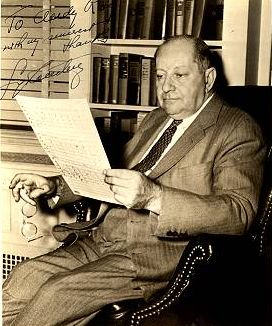 Sigmund Romberg (1887-1951) was a composer known for his many operettas, including The Student Prince and New Moon. His collaborators include lyricist Oscar Hammerstein II.
References
In episode 517 of The Muppet Show , Statler and Waldorf are appalled when Geri and the Atrics play rock and roll, since they were expecting Sigmund Romberg tunes.
Songs performed by the Muppets
Lyrics by Dorothy Donnelly
"Serenade"
Lyrics by Oscar Hammerstein II