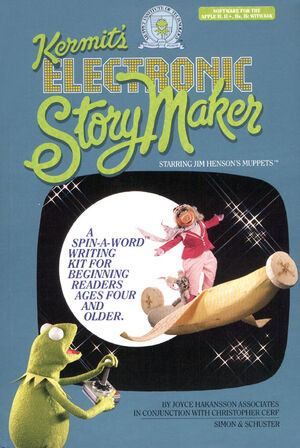 Simon & Schuster, founded in New York City in 1924 and now a division of CBS Corporation, have published many Muppet-related titles. The first company to launch crossword puzzle books, they were marketed with a pencil attached and were advertised as the next new fad. Simon & Schuster continues today as a leading publisher of puzzle books.
In 1942, with partner Western Publishing, they launched the Little Golden Books series, which continues, under new ownership, today. Among Simon & Schuster's best selling authors are Hillary Clinton, Paula Deen, John Lithgow, and Stephen King.
Their imprint Simon Spotlight, publishes many children's book titles, including Bear in the Big Blue House titles, and they released various multimedia games under the banner Simon & Schuster Interactive, including a Farscape based game with Jim Henson Interactive.
Books
Multimedia
External links