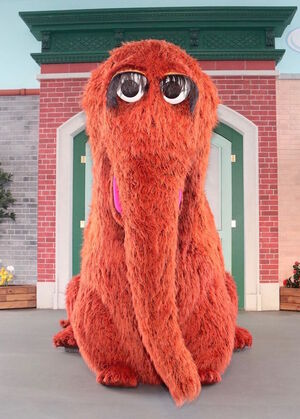 Walk-around version of Mr. Snuffleupagus created for various stage shows and public appearances, including Sesame Street Live. Snuffy first appeared in walk-around form in the Ice Follies in 1974.
VStar Entertainment Group refers to the front end performer in Snuffy as "A", back end as "B".
In 2019, Snuffy first appeared at Sesame Place as a walk-around character specially for photo-ops with park guests. This walk-around was designed and built by the Jim Henson Workshop to be manned by one performer, who operates the front end.[1]
Appearances
Sources