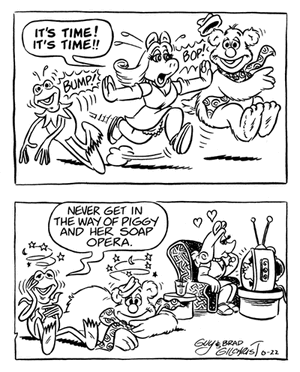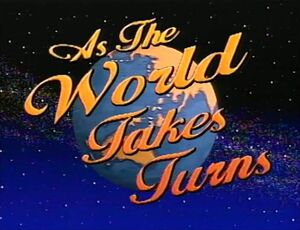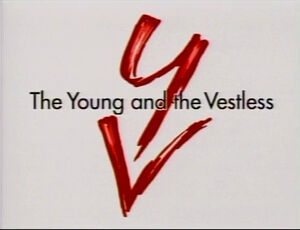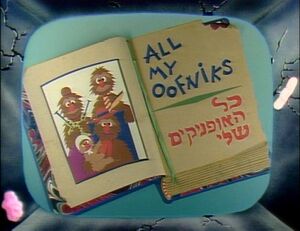 A soap opera is an ongoing, serialized work of fiction, usually broadcast on television or radio. The term originated during the radio era in the 1930s, derived from the fact that soap manufacturer Procter & Gamble was the most prominent early sponsor of such programs. Trademarks from the early days of soaps include overwrought emotional outbursts, dramatic organ music, and a somber-voiced announcer posing questions about the storyline. The Muppets have spoofed this format many times.
Muppets
Sesame Street
Sesame Street has featured many soap opera parodies.

Love of Grouch (EKA: Episode 1456) is Oscar's favorite program, featuring such characters as Dusty Grouch, Dirty Lucinda, Oily Slick, and Smelly Fumes.
All My Letters (EKA: Episode 2277), a spoof of the ABC soap opera All My Children.
The Heartstrongs (EKA: Episode 2404)
School in the Afternoon (First: Episode 2223), a parody of the ABC soap opera promotional campaign, Love in the Afternoon.
Sounds of Our Lives (First: Episode 2731), a spoof of the NBC soap opera Days of Our Lives.
As the Worm Turns (EKA: Episode 2942), a spoof of As the World Turns.
As the World Takes Turns (EKA: Episode 3365), a spoof of As the World Turns.
The Young and the Vestless (EKA: Episode 3374), a spoof of The Young and the Restless.

Plaza Sésamo has featured spoofs of telenovelas, Mexican soap operas, often with the original stars.
Shalom Sesame has also spoofed many soap operas. "As the Seasons Turn" is a spoof of the CBS soap As the World Turns and "All My Oofniks" is a spoof of All My Children.
In the third The ABCs of COVID-19 special, Grover noted that he was grateful for soap operas during the COVID-19 pandemic.
Daytime Emmys
The Muppets have often hobnobbed with soap opera stars at the Daytime Emmy Awards, where children's shows like Sesame Street and soap operas are both honored.
Connections
Many actors who have played regular or featured character roles in Muppet/Henson productions have also appeared on soap operas.