Published
1977
Publisher
Warner Bros Publications
Series
Songs Childeren Can Play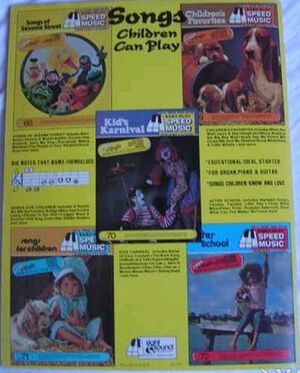 Songs of Sesame Street is a 1977 sheet music book that contains lyrics and music to Sesame Street songs, arranged for piano and guitar.
The book contains 47 pages and a free bonus booklet with the songs "I Love Trash", "Sing" and "Rubber Duckie".
The cover is similar to the cover of the 10th Anniversary Album.
Songs