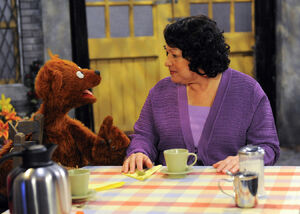 Sonia Sotomayor (b. 1954) is a US Supreme Court Justice, appointed and confirmed in 2009. She holds the distinction of being the first Hispanic (and only the third woman) to serve on the Supreme Court.
She appears as a guest in Sesame Street Season 42 and Season 43.
The audiobook version of her book "My beloved world: a memoir" is read by Rita Moreno.