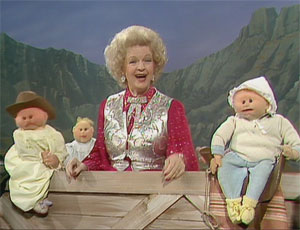 The Sons of the Pioneers is a Western singing group which began in 1934. One of the founding members was Leonard Slye, who in 1937 was signed to a movie contract by Republic Pictures under the name Roy Rogers.
While Rogers left the group, they continued to collaborate frequently, with Sons of the Pioneers as Rogers' most frequent backing group in films and on records. Some of the groups' best known songs were written by band members: Bob Nolan (who became the front man after Rogers left) wrote "Tumbling Tumbleweeds," "Skyball Paint," and "Cool Water," while Tim Spencer wrote "Cigarettes and Whiskey." Other members over the years included Pat Brady (Rogers' frequent radio and TV sidekick) and Ken Curtis (later Festus on Gunsmoke).
Despite numerous personnel changes, the group has continued to the present day.
References
External links