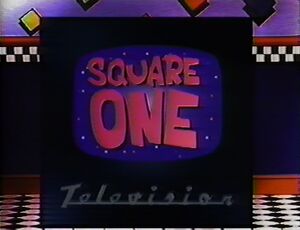 Square One TV was a live-action series produced by Children's Television Workshop that ran on PBS from 1987 until 1994. The program was an attempt to counteract the "math crisis" affecting the nation's 8- to 12-year olds utilizing a variety format of sketch comedy, cartoons, MTV music videos, serials and game shows.
Production was spearheaded by the original Sesame executive producer Dave Connell, and his longtime Sesame associate, the series head writer Jim Thurman; they both assumed the title of Senior Producer. During its production run of five seasons and 230 episodes, the series won five Daytime Emmy Awards. Reruns were seen from 1999-2002 on Noggin.
Muppet Mentions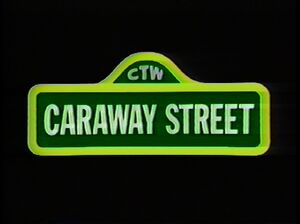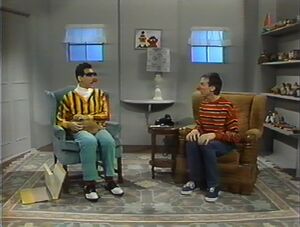 In the first season episode #172, originally broadcast May 5, 1987, series cast members Arthur Howard and Larry Cedar portray Bert and Ernie in the Sesame Street parody "Caraway Street." Ernie asks Bert for five dollars to buy a puppy, but Bert uses rounding and a calculator to show that maintaining a puppy will cost over four hundred dollars in one year. Ernie then asks him if he can borrow four hundred dollars. This parody is notable because it occurs in an official CTW production, and is similar to The Bert and Ernie Christmas Special.
In episode #225, Harry Blackstone performs part of a magic trick by changing a set of quarters into a dollar bill. Cast member Beverly Mickins looks at it and says, "How come Kermit's on this?"
The camera pans by Kermit the Frog's caricature at Sardi's, in the Mathnet serial "The Case of the Unkidnapping."
Connections
External links
Community content is available under
CC-BY-SA
unless otherwise noted.