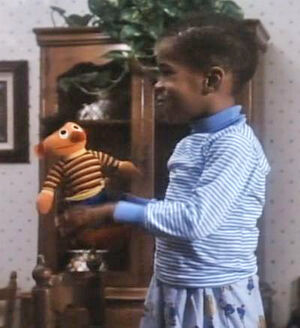 St. Elsewhere is a medical drama that aired on NBC from 1982 to 1988. The series follows doctors at a Boston teaching hospital called St. Eligius. The series included a wide variety of cross-overs and in joke references to other TV shows (from The Bob Newhart Show to Cheers).
Mentions
In the third season episode "Red, White, Black and Blue" (1985), child patient Sean Wilkes plays with a plush Ernie doll before falling off of a chair.
In the fourth season episode "The Boom Boom Womb" (1986), after Dr. Elliot Axelrod accidentally kills a co-worker's pet pigeon, he "had this nightmare that I killed Big Bird. This angry lynch mob of kids was chasing me down Sesame Street."
Connections