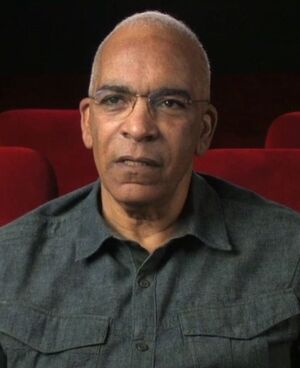 Stan Lathan (b. 1945) is an award-winning television and film director and producer who directed episodes of Sesame Street, including Episode 0560 and Episode 0705, in the 1970s.
In a prolific five-decade career, Lathan has also directed episodes of Soul!, That's My Mama, Sanford and Son, Barney Miller, The Waltons, Eight Is Enough, Fame, Cagney & Lacey, Miami Vice, Remington Steele, Falcon Crest, Hill Street Blues, It's Garry Shandling's Show, Martin, Moesha, The Bernie Mac Show, The Steve Harvey Show, Def Comedy Jam, and several Dave Chappelle specials. Feature film credits include Amazing Grace (written by Matt Robinson), The Cotton Club, and Beat Street.
He is the father of actress Sanaa Lathan.
External links