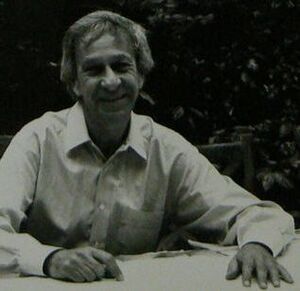 Stanley Myers was a composer and conductor who scored The Witches (1990). He had previously scored the Creature Shop-effects film Dreamchild (1985) and conducted as well.
Myers began his career on BBC radio in the 1950s, composing for the Peter Sellers series Curiouser and Curiouser film scores include The Deer Hunter (with Robert De Niro), the 1967 version of James Joyce's Ulysses, Rosencrantz and Guildenstern Are Dead, The Watcher in the Woods, and X, Y and Zee (with Elizabeth Taylor). He collaborated with Witches director Nicolas Roeg on six other films, such as Eureka, Track 29, and Castaway.
For television, Myers composed incidental music the early Doctor Who serial "The Reign of Terror" (1964) as well as writing music for the sitcom All Gas and Gaiters, composing the theme for the political interview series Question Time, and scoring the 1980 miniseries The Martian Chronicles. His final score was for the 1994 BBC adaptation of Middlemarch.
External links
Community content is available under
CC-BY-SA
unless otherwise noted.