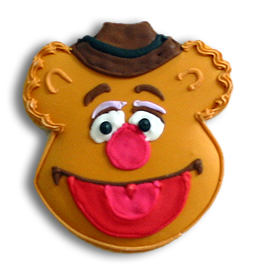 Starbucks is a coffeehouse chain based out of Seattle, Washington. The largest coffeehouse company in the world, there are almost 17,000 stores in 50 countries, including Japan, Egypt and Russia. Aside from coffee drinks, the company also offers books, music, ice cream, and gifts.
In 2003, the company offered exclusive Muppet merchandise: a set of eight finger puppets, and two Muppet cookies.
References
In a 2009 interview, Miss Piggy was asked, "What's the one item that every female should have in her closet?" Piggy replied, "A Starbucks. It really perks you right up when you're stuck in there trying to decide what to wear. I have two."[1]
Sources
↑ Davenport, Misha. "Miss Piggy's gettin' jiggy with wardrobe", Chicago Sun-Times. August 21, 2009.
External links