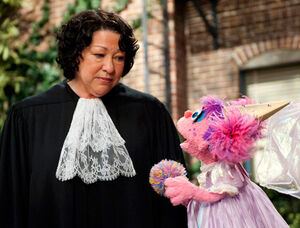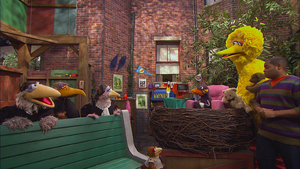 The Supreme Court of the United States is the highest judicial body in the United States, which consists of the Chief Justice and eight Associate Justices, all of whom are nominated by the President, and confirmed by the Senate. The court is located in Washington, D.C., and is sometimes referred to as the High Court.
References
In a 1993 episode of Sesame Street, Slimey is disqualified from the Up and Downhill Ski after falling down the mountain. When Oscar objects, commentator Tim McCarver says it is the decision of Judge Rehnquist, a nod to former Chief Justice of the United States William Rehnquist.
Episode 4512 of Sesame Street introduces the Bird Supreme Court, who decide the laws of all bird kind.
Connections
See also
External links
Community content is available under
CC-BY-SA
unless otherwise noted.