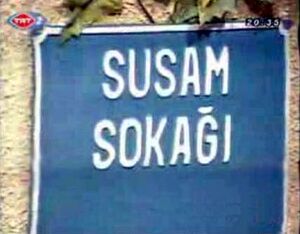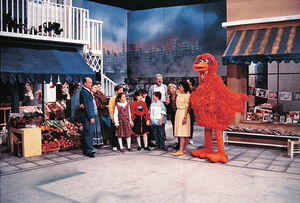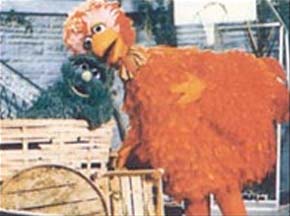 Susam Sokağı is the Turkish co-production of Sesame Street. It aired on TRT, from 1989 until 1991. Re-runs continue to this day on the TRT Kids channel.
Minik Kuş is the Big Bird counterpart, a red full-body character. Kirpik is the Grouch.
Cast
Actors
Güven Culhaoğlu as Zehra Teyze, the fruit vendor
Isil Poyraz and later Betül Arım as Sabiha Teyze, the tailor and Tahsin Usta's wife
Macide Tanir as Zeynep's mother
Alpay İzbırak as Nihat Amca, the stationary store owner.
Alp Öyken as Tahsin Usta, the mechanic who could fix everything and even duplicate things; also Sabiha Teyze's husband.
Tolga Tecer as Hakan Abi, the young guitar player who loves to sing.
Aslı Öyken as Zeynep Abla
Puppeteers
Voices
External link
Community content is available under
CC-BY-SA
unless otherwise noted.