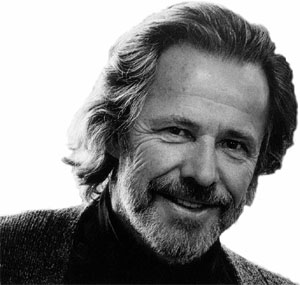 Sven Wollter (b. 1934), born Sven Justus Fredrik Wollter, was the Swedish voice of Ebenezer Scrooge in Mupparnas Julsaga.
Wollter graduated from Göteborgs theaters acting school in 1955 and quickly created a name for himself on the stage. However it was not until 1976 he got known by the broad audience when he was in one of Swedens most popular TV-series ever Raskens.
His movie credits include The 13th Warrior (King Hrothgar), Jerusalem (Stor-Ingmar), Änglagård and Trigger. Stage credits include Macbeth, Cyrano de Bergerac, A Doll's House and L'école des femmes.