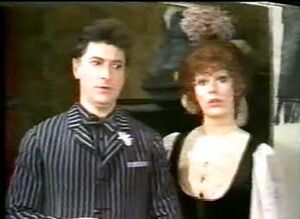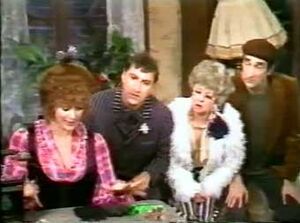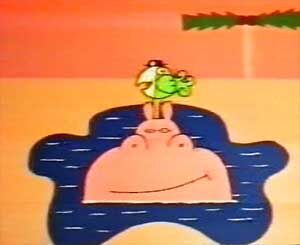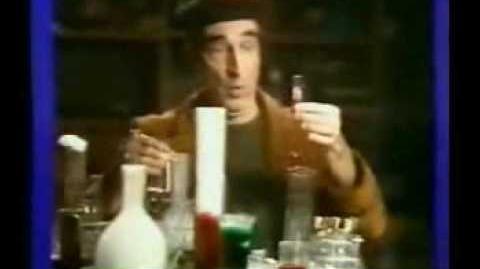 Svenska Sesam was the second Swedish version of Sesame Street. 30 episodes were produced and aired from October 31, 1981[1] until April 11, 1982 over network SVT2 (Sveriges Television). The show took place behind the scenes of "Galateatern" (a theater) and had Swedish live actors; no puppet characters were used in those segments. The theatrical troupe consists of the harried managing director Dirren; Millejor, the costume designer, general assistant, and most sensible of the staff; Primadonnan, the vain leading lady; and Pompom, the eccentric janitor and amateur scientist.
The only puppets on the show were from the American sketches, which were dubbed in Swedish. The show was written by Birgitta Götestam and Peter Flack, who also had minor roles on the show. The show also featured two Swedish cartoon characters in inserts, Hansson (the parrot) and Fia Jansson (the hippopotamus), created by Owe Gustafson.
The show went into a re-run August 23, 1982 and ended in January 28, 1983. The last time the show was seen on Swedish TV was from March 28, 1984 to July 13, 1984
Human Cast
Main Cast
Secondary Cast
Character Translations and Voices
Additional voices
Other credits
Swedish translation: Per-Arne Ehlin & Björn Lindroth
Dubbing directors: Per-Arne Ehlin, Ulf Reinhart & Jan Brandhildh
See also
Sources
External links
Community content is available under
CC-BY-SA
unless otherwise noted.