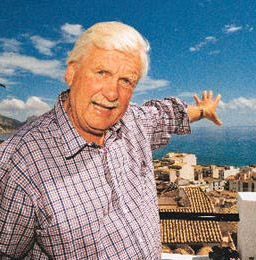 Sverre Holm (1931 - 2005) was a Norwegian actor who played O. Tidemann on Sesam Stasjon.
Holm made his acting debut at theRogaland theater in 1953. Beside being known in Norway as O.Tidemann, he was also familiar as Benny from the Olsenbanden movies, Norwegian remakes of the Danish Olsen-Banden movies.
In 1990, he decided to focus on his painting, trying to establish himself as an artist, and therefore had less time for his acting career.
External Links