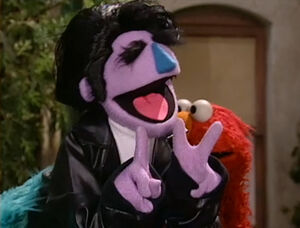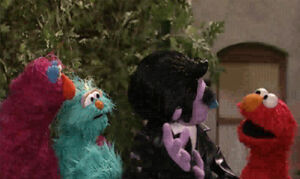 Sesame Street Beginnings: Talk, Read, Write is an educational resource video produced by Sesame Workshop with sponsorship by Prudential. The video was released in the spring of 2003. A Spanish dub of the program, "Hablar, Leer, Escribir", is also included on the video.
The video featured content with Elmo, Rosita, Telly and The King of Reading and Writing (an Elvis Presley-type character played by Steve Whitmire).
The resource video is targeted at adults and gives information on fun ways to support preschoolers' literacy development with easy everyday activities.
It includes two songs by Christopher Cerf: "Kids Gotta Listen and Kids Gotta Speak" and "Every Day's a Reading and Writing Day".
Characters
Credits
Produced By: Joseph Pipher
Co-Producer: Kevin Clash
Written By: Annie Evans
Directed By: Ken Diego
Starring The Muppets of Sesame Street:
With Muppet Performers:
Oinker Sisters: Ivy Austin, Angela Cappelli,

Annette Sanders

Content Director, Education and Research: Jeanette Betancourt, Ed.D.
Producer: Christina Delfico
Vice President, Education and Research: Rosemarie T. Truglio, Ph.D.
Production Designer: Bob Phillips
Music Director: Mike Renzi
Music Composed and Arranged By: Christopher Cerf
Music Supervisor: Danny Epstein
Vocal Director: Dave Conner
Copyist: Dan Sovak
Senior Muppet Consultant: Kevin Clash
Jim Henson's Muppet Workshop: Heather Asch, Fred Buchholz, Ed Christie, Sarah Iams, Michael Schupbach, Jason Weber
Camera: Frank Biondo, Jimmy O'Donnell, Jerry Cancel