ATTENTION
TALK PAGES ARE NO LONGER USED
To discuss article changes, please use:
If you see comments on this page, they remain for archive purposes.
NEWLY ADDED COMMENTS WILL BE REMOVED
Ghostbusters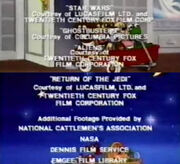 This episode credits Columbia Pictures for use of material from Ghostbusters, but I just skimmed the episode twice and couldn't find it. Meaning it's probably a clip as short as one second long. [1] [2] [3] <-- That's the full episode on YouTube if someone else wants to give it a shot. Of course, it's possible that the credit as an error of some sort; meant for another episode or cut from the final version or something. —Scott (message me) 19:06, April 19, 2012 (UTC)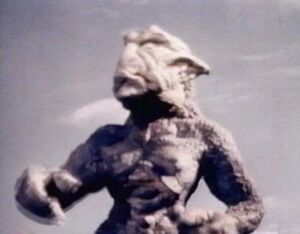 Community content is available under
CC-BY-SA
unless otherwise noted.