ATTENTION
TALK PAGES ARE NO LONGER USED
To discuss article changes, please use:
If you see comments on this page, they remain for archive purposes.
NEWLY ADDED COMMENTS WILL BE REMOVED
Combining pages
Besides this overview page, we currently have 12 other pages in the Unfinished Merchandise category about unfinished Palisades action figures. I just took all the pictures from those pages and added them here, which I think makes a more complete page and a better one-stop reading experience.
Now that they're all combined, would anyone mind if I redirected those other 12 pages to here? This now has all that information in one place. -- Danny
(talk) 23:15, January 19, 2010 (UTC)
Letters
Does anyone happen to know which letters of the alphabet were supposed to go with which characters from the first wave of Sesame Street toys? I seem to remember on the old Palisades forum that they listed the letters with the accessories for each one.
--
Joe
(
talk
) 16:40, 3 August 2006 (UTC)
MTI Piggy
There was also talk of doing a Benjamina Gunn, wasn't there? -- Scott Scarecroe 05:31, 2 February 2006 (UTC)
Electric Mayhem bus
I found i pic on the internet of a prodotrype i was wondering if any one noes if it isthe real deal or not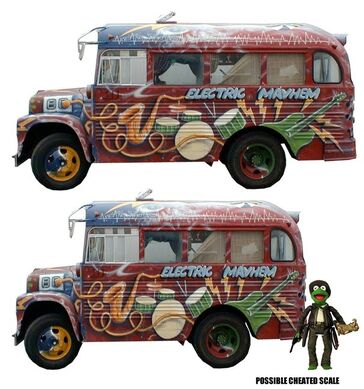 Community content is available under
CC-BY-SA
unless otherwise noted.