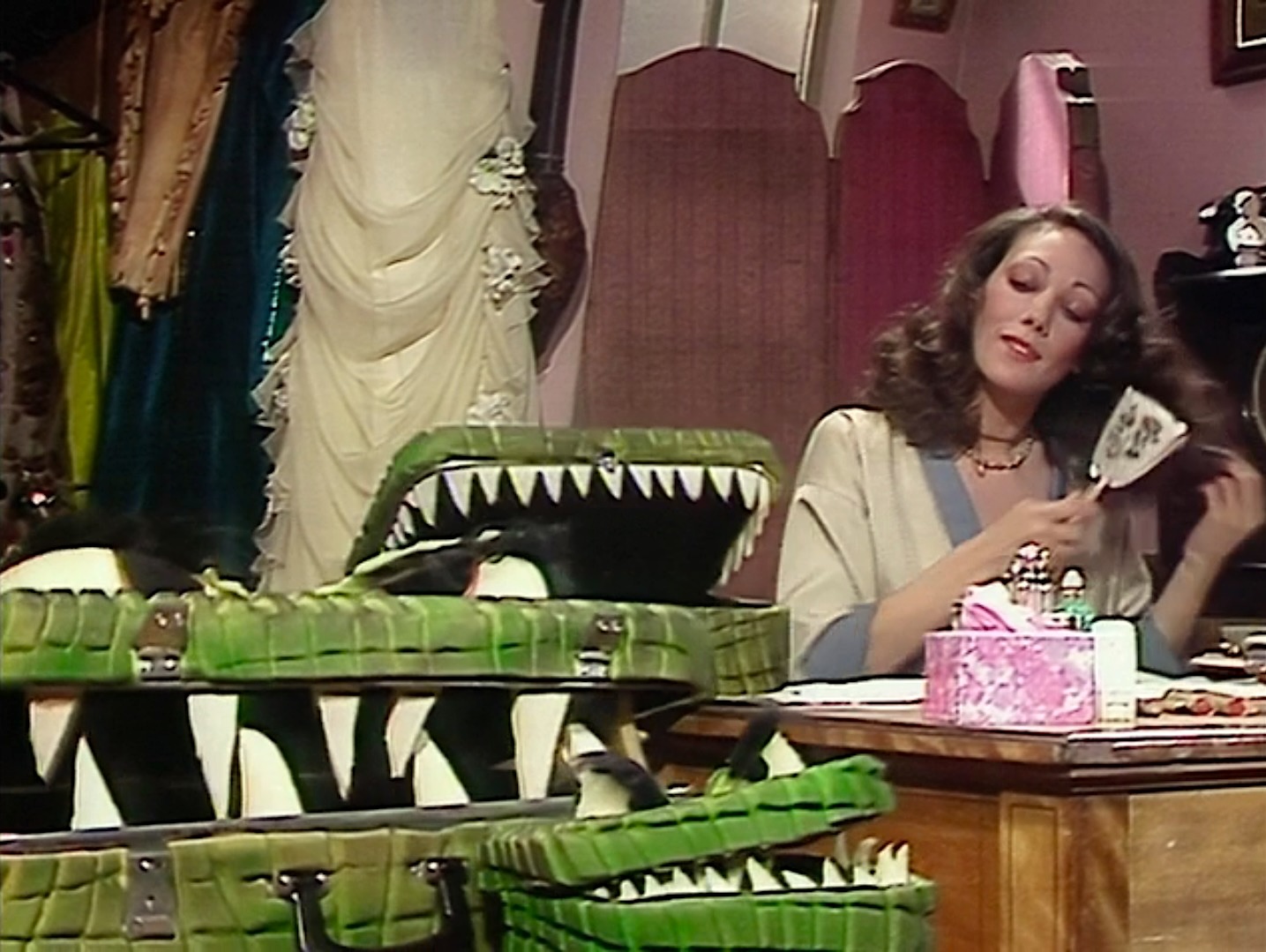 The Talking Luggage appeared on The Muppet Show. At first sight, they look like three regular suitcases made of alligator leather, until they open their eyes and reveal their alligator teeth!
They made their first appearance on episode 310, in which Scooter assured the guest star that they were just 'regular alligator luggage'.
They made a comeback appearance on episode 412, in which they were nominated for a Fred Award in the "Best Performance By An Inanimate Object Or A Group Of Inanimate Objects" category.