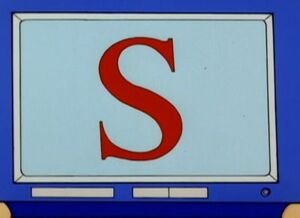 Taz-Mania is an animated series starring Looney Tunes character Taz (the Tasmanian Devil), running on Fox Kids from 1991 to 1995. The punning title reflected the fact that it was actually set in Tasmania, with Taz encountering hijinks with his hitherto unseen family and assorted friends and foes, plus occasional cameos from other Looney Tunes cohorts.
Muppet Mentions
The second season episode "Taz Babies" has the show retooled by executives, including becoming a Muppet Babies-style show with infant versions of Taz, Bull Gator, and Axel ("a more tried and true format").
The third season episode "Taz and the Emu Egg" has Taz placing a TV before an unhatched but sentient emu egg, and a Sesame Street-type show ("brought to you by the letter S") is briefly glimpsed, with a musical counterpart to "The Sesame Street Theme" heard.
Connections