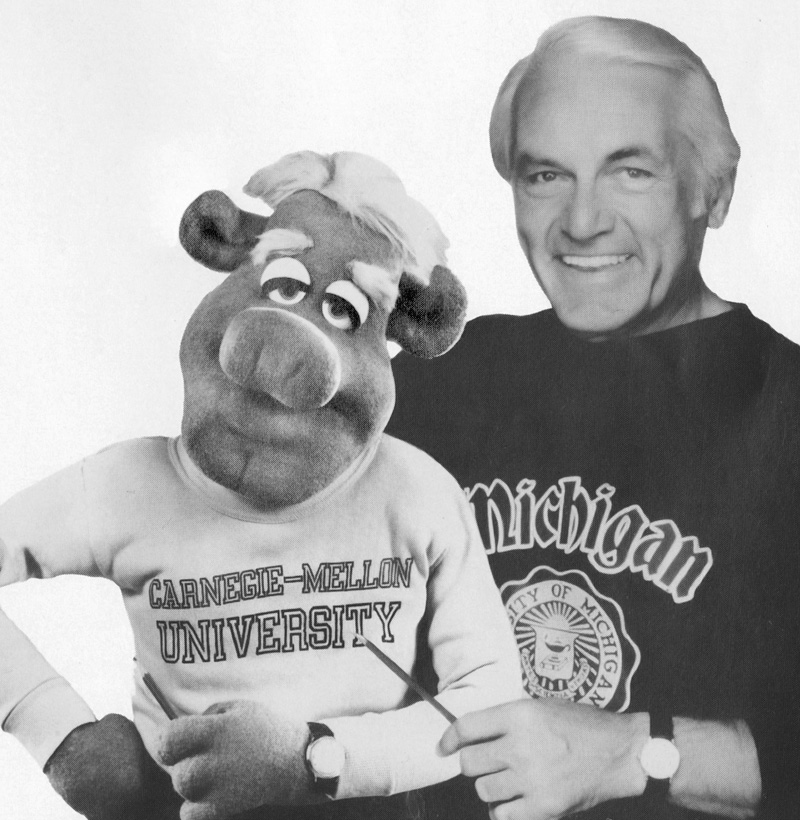 Ted Knight (1923-1986) was an actor known for his work on The Mary Tyler Moore Show (netting two Emmy Awards as clueless anchorman Ted Baxter) and on his own sitcom, Too Close for Comfort. Knight appeared in Muppet Magazine issue 5, paired with Link Hogthrob in "The Second Great Muppet Look-Alike Contest."
Knight's other TV credits included guest spots on Bonanza, The Love Boat, and The Twilight Zone. His sparse film credits include Alfred Hitchcock's Psycho (unbilled as a guard) and Caddyshack, facing off against Rodney Dangerfield and Chevy Chase as snobbish golf club member Judge Smails. He was also heard in several animated versions of DC Comics properties, such as on Filmation's The Superman/Aquaman Hour of Adventure (as Perry White, assorted Aquaman villains, and various narrators), on The Batman/Superman Hour (as the narrator and others) and various incarnations of Super Friends (serving a stint as narrator, later replaced by William Woodson).
External links
Community content is available under
CC-BY-SA
unless otherwise noted.