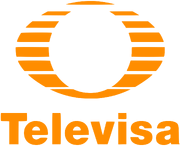 Grupo Televisa is a Mexican multimedia mass media company and the largest in Latin America and the Spanish-speaking world. It is a major international entertainment business, with much of its programming airing in the United States on Univision, with which it has an exclusive contract. Since 1972, it has been the primary broadcaster of the international version of Sesame Street in Mexico and Latin America, Plaza Sésamo and aired many of the specials and spin-offs.
Plaza Sésamo
Plaza Sésamo is the first international co-productions  of the American children's television program Sesame Street. Its first season premiered in Mexico in 1972. With a multinational cast, it was later co-produced entirely by CTW and the Mexican television network. Currently the program is developed by Sesame Workshop (formerly CTW) and Televisa. The last season ended in 2018 during the holiday season and the 50th anniversary of Sesame Street, and was immediately a ratings hit. It also aired throughout Latin America, to a potential audience of 25 million children in 34 countries. Unlike some of the earliest co-productions, which consisted of dubbed versions of Sesame Street with local language voice-overs, was a true co-production. Half of the show was adapted from the American show, and half was original material, created in Mexico by Mexican writers, performers, and producers. 
In 2016, Plaza Sésamo changes into simply Sésamo. Three seasons have been produced as of December 2017, with a total of 65 episodes.
External links